Architectural Aluminum and Glass & Glazing Specialists

Thank you for the opportunity to introduce you to Aalcor, Inc.

Aalcor is a growing company, established in Detroit, Michigan in 2003, and certified as a Detroit Based Business (DBB). Aalcor specializes in architectural aluminum products. Our estimating team collaborates with owners, architects and general contractors to execute projects. By integrating the design from architects and working with site conditions, we help identify the most cost effective methods of accomplishing the work scope. With this understanding of the architectural design and installation process, we provide our clients with desired results on job sites as promptly and efficiently as possible.

Teamwork is defined as "cooperative effort by the members of a group or team to achieve a common goal" (Webster's 1984). Our owners and managers are active in the daily operation of business and our educated staff ensure projects are completed in both a professional and timely fashion. Teamwork allows Aalcor to stay on track with projects and keep projects on cost while achieving success on worksites.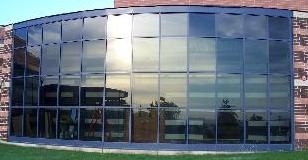 We appreciate your time and hope to serve you in the future. Thank you!